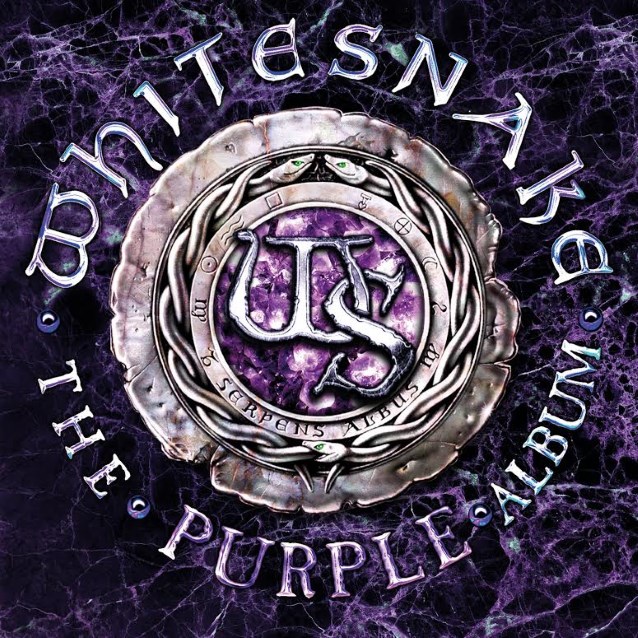 Não é muito comum encontrar-se aqui, na RS, uma review de Whitesnake e tão pouco encontrar-se uma review a um álbum de covers. No entanto, este The Purple Album é diferente visto celebrar as formações Mark III e Mark IV dos lendários mestres do heavy metal e hard rock, Deep Purple.
Este disco propõe-se passar em revista algumas faixas destas eras tais como "Burn", "Stormbringer", "You Keep On Moving", "Soldier Of Fortune" ou "Mistreated", entre outras. Para um grande fã de Deep Purple, como eu, este disco não acrescenta nada de novo e posso afirmar que não adiciona nada de especial ao meu conhecimento musical. No entanto, como ávido ouvinte e fã dos Deep Purple, senti-me na obrigação de ouvir este álbum e de verificar o que o ícone David Coverdale e companhia tinham preparado para nós. O facto de ser um álbum tributo torna a crítica um pouco mais complicada, visto serem músicas mais que criticadas por outras revistas e cujo conhecimento já foi obtido pelos fãs dos Deep Purple.
Devo dizer que o resultado é muito positivo e que não só a remasterização está bem executada, mas também as faixas trazem algo de diferente às originais. Para tal basta atentar a "Mistreated", a própria "Stormbringer", "Love Child" e "Sail Away" (esta última com dedicação especial a Jon Lord). Teria gostado ouvir mais faixas do disco Come Taste The Band, seja como for penso que as faixas no álbum foram bem escolhidas, apresentando uma boa variedade de músicas dos álbuns seleccionados. Nunca tive muito empatia pela banda de Coverdale, no entanto respeito muito o seu legado nos Deep Purple, e devo dizer que este disco de tributo surpreendeu-me pela positiva, conseguindo ser uma lufada de ar fresco num legado com mais de 40 anos de idade. É um disco a ouvir e prestar atenção para os fãs, principalmente, dos Deep Purple.
Autor: João Braga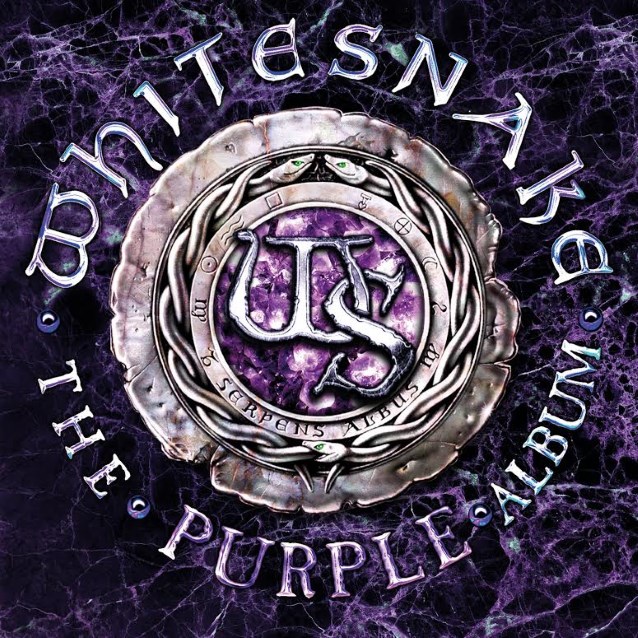 It isn't very common to find here, on RS, a review of Whitesnake and even less common it is to find a review of a covers album. Nonetheless, The Purple Album is different because it celebrates the lineups Mark III and Mark IV of the legendary masters of heavy metal and hard rock, Deep Purple.
This output has the objective of remastering some of the tracks of these eras such as "Burn", "Stormbringer", "You Keep On Moving", "Soldier Of Fortune" or "Mistreated", among others. To a big fan of Deep Purple, such as me, this album doesn't add nothing new and I can state that it doesn't add nothing specially great to my music knowledge. Still, as an avid listener and fan of Deep Purple, I felt the obligation of listening this album and verify what the icon David Coverdale and rest of the band had planned for us. The fact that it is a tribute album makes this review a little bit more complex, seeing that all of the tracks were already reviewed by other magazines and its knowledge was obtained by the fans of Deep Purple.
I must say that the result is quite positive and not only the remasterization is well executed, but also the tracks add something different to the original tracks. If you don't believe me, check "Mistreated", "Stormbringer", "Love Child" and "Sail Away" (this last one a tribute to the late great Jon Lord). Although I would like to have listened to more tracks of Come Taste The Band, I think the tracks in the album were well chosen, presenting a great variety of tracks of the selected albums. I never had much empathy for Whitesnake, nonetheless I respect the legacy of David Coverdale in his years with Deep Purple, and I should say that this album surprised me a lot, The Purple Album was able to bring a different light to a legacy with over 40 years old. It's a must-listen album, mainly, by Deep Purple fans.
Author: João Braga
Álbum. Frontiers/EMI. 15/05/2015
Apesar de não trazer nada de novo, este disco mostra uma remasterização bastante interessante de faixas com mais de 40 anos de idade. (Although it doesn't present nothing new, this album shows a pretty interesting remasterization of tracks with over 40 years old.)